Serious Game Classification
The Curfew Littleloud / Darren Garrett (Director) / Simon Parkin (Producer and Game Design&#3 (Royaume-Uni), Channel4 (Royaume-Uni), 2010 Jouer à ce jeu !
Classification
SERIOUS GAME
Mots-clés
Intention
En plus de son aspect ludique, ce titre à pour intention de :
Diffuser un message subjectif
Raconter une histoire
---
Marché
Ce titre est utilisé au sein des domaines suivants :
Divertissement
Humanitaire & Caritatif
Médias
---
Public
Ce titre s'adresse aux publics suivants :
Age :
12-16
/
17-25
Grand Public
---
Gameplay
Le gameplay de ce titre est de type
Jeu
(avec objectifs explicites à accomplir)
---
Jeux similaires
---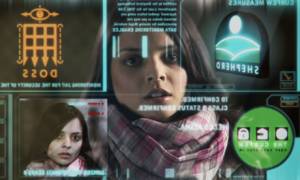 En 2027 le Royaume-Uni devient un état sécuritaire. L'objectif de ce jeu est de faire prendre conscience à la jeunesse de la liberté dont ils jouissent et de la nécessité de la préserver.
Distribution :
Internet - Free
Support(s) :
Browser
Liens additionels
---
---