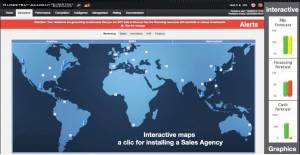 What is GlobStrat Business Game?
​​An on-line Business Game,
for participants' fun and learning involvement,
A Global & Strategic (Glob'Strat) Simulation,
for an efficient Strategic Management teaching,
An experiential learning process,
for developing participants' managerial skills:
Holistic & strategic vision of a business,
Strategy definition & implementation,
Teamwork practicing & cooperation learning.
GlobStrat Business Game enables students, as executives, to combine strategic management theory and practice, developing their ability to implement a business strategy over the long term, and to evaluate the determinants of business success:
Strategy coherence,
Implementation alignment,
Teamwork efficiency & cooperation.
Given its Strategic Value & Training Value, and its academic cost, GlobStrat Business Game represents one of the best Value Propositions available on the web for teaching Strategic Management or facilitating a Top Management meeting.
Join the Fortune 500 corporations & leading academic institutions (References) already using GlobStrat Business Game in their Management training programs, in one of our 3 available languages: English, French, Spanish.
Distribution :
Internet - Commercial
Platform(s) :
Browser
-
Macintosh
-
PC (Linux)
-
PC (Windows)
Links