Classification
SERIOUS GAME
(Edumarket Game)
Keywords
Purpose
Besides play, this title features the following intents:
Educative message broadcasting
Marketing & Communication message broadcasting
---
Market
This title is used by the following domains:
---
Audience
This title targets the following audience:
Age :
12-16
/
17-25
/
25-35
/
35-60
Professionals
&
Students
---
Gameplay
The gameplay of this title is
Game-based
(designed with stated goals)
The core of gameplay is defined by the rules below:
Comments
Analyses
"Through the business simulation, participants apprehend a series of theoretical concepts from business strategy, marketing , accounting, financial analysis, general economic, business economics , law, taxation.

The simplicity of Win-Firme makes it particularly suitable as an introduction to management seminars or lesons. The interface is very easy. The rules of the game itself are very intuitive.

The originality of Win-Firme lies in the deliberate research of evidence. Too many business games, for the sake of realism, increase the number of variables and parameters, making the educational use difficult. Here, designers always give the animator the ability to identify the causes of any situations .

The software is an educational support as much or more than a fun game. It offers to the animator a series of documents to assist his training process.

Finally, Win-Firme is probably the cheapest business game. Moreover, a completely free version is available."
---
Similar games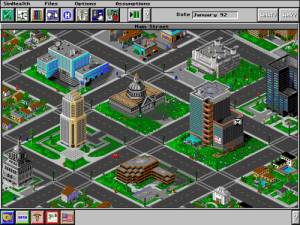 SimHealth: The National Health Care Simulation
---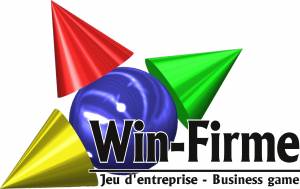 Win-Firme is a business-game used to initiate students to management.
A business-game allows participants (students) to simulate the management of a fictitious company.
Students are leading firms in competition. They must take financial, managerial or operational decisions. The software simulates the behavior of consumers who must choose between the different offers that are available .
The game works turn by turn : each round, the teams make their decisions. These decisions are entered into the software. Then, reports are printed. They summarize the situation of the companies at the end of the round (sales, income , balance sheet, competition, inventory etc.) .
The game is intended to be used by an instructor or teacher in management, in high school, college, university, or business school...
The trainer follow the teams decision-making, anime internal debates, makes course reminders, presents results, and thus illustrates concretely his teaching.
There are several version of Win-Firme. One is entirely free.
A game lasts at least on day (6 to 8 hours). Two or three days (15-25 hours) of training are recommended.
Distribution :
Internet
Platform(s) :
PC (Windows)
Links