Serious Game Classification
New Star Soccer 4 New Star Games Ltd, New Star Games Ltd, 2008
G/P/S model
SERIOUS GAME
Gameplay
The gameplay of this title is
Game-based
(designed with stated goals)
The core of gameplay is defined by the rules below:
Purpose
Besides play, this title features the following intents:
---
Market
This title is used by the following domains:
---
Audience
This title targets the following audience:
Age :
Students
---
Keywords
Comments
Taxonomy
"[b][url=http://www.tiffanycosand.cn/de/]tiffany Schmuck[/url][/b]
[b][url=http://www.tiffanycosand.cn/de/]Tiffany & Co[/url][/b]
Tiffany Outlet-Storetiffany SteckdoseTiffany Schmuck Outlet

Tiffany Armbänder: , Tiffany - outlet- 2014.com"
---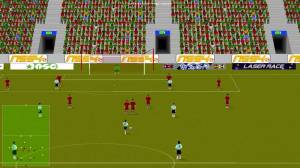 New Star Soccer 4 is the fourth instalment in the New Star Soccer series. In the game players take control of a single player instead of a team or club manager, which is the case in most other football games.
While following the career of their player, players get to make decisions both on and off the field. Matches are displayed in full 3D in a brand new match engine. At various intervals the player has to make a decision about what action to take. his stats determine how well he'll do in performing the action. To train the player has to partake in various mini-games, successfully completing these mini-games allows the player to improve his stats.
Off the field the player has to decide on various things that can affect his relation with the other team members, the media and the managers. [source:mobygames]
Distribution :
Retail - Commercial
Platform(s) :
Macintosh
-
PC (Windows)
Links
---
---