Classification
SERIOUS GAME
(Advergame)
Keywords
Purpose
Besides play, this title features the following intents:
Marketing & Communication message broadcasting
---
Market
This title is used by the following domains:
Entertainment
Advertising
---
Audience
This title targets the following audience:
Age :
12-16
/
17-25
/
8-11
General Public
---
Gameplay
The gameplay of this title is
Game-based
(designed with stated goals)
The core of gameplay is defined by the rules below:
---
Similar games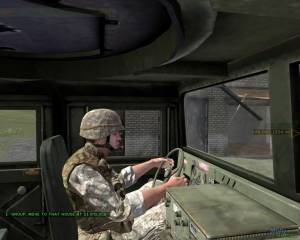 ArmA: Combat Operations
---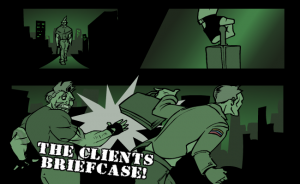 Mercenaries 2: World Nearly in Flames is a side-scrolling flash game, made to promote the Mercenaries 2 console games. In it, the player takes control of the mercenary, Mattias Nilsson, who must retrieve a client's briefcase that has been traced to Venezuela and must destroy the army in order to retrieve it. There are four stages in all, each with their own uniqueness.
The first mission is a side-scrolling platform, shooting at enemy soldiers while using grenades, flame throwers and even heavy machine guns while avoiding rockets fired from the top of the screen and faces a helicopter at the end. The second stage is a rail shooting game in a tank, shooting at enemy helicopters and tanks, gathering fuel up to continue the stage while jumping to avoid houses and boulders and fighting off a giant blimp at the end. The third stage is in the side of a helicopter, using a missile launcher to fire at enemy copters, letting more than four pass the screen will end the game. And the fourth and final level is a sniper stage, shooting the enemy soldiers at an enemy compound to lure the general out afterwards.
The gameplay has two different styles, the "Next Gen" utilizes the mouse as well as the keyboard, using the keyboard keys to move and jump and the mouse to aim and shoot. The "Old School" uses the keyboard keys to move, jump, fire and toss grenades or players can also customize their controls. There are also two game modes to play in, "Wuss" and "Insane". [source:mobygames]
Distribution :
Retail - Commercial
Platform(s) :
Browser (Flash)
Links