Serious Game Classification
Happy Night Club - Episode 3 Succubus Interactive / Double Mixte (France), Ville de Nantes (France), 2009 Jouer à ce jeu !
Classification
SERIOUS GAME
(Newsgame)
Mots-clés
Intention
En plus de son aspect ludique, ce titre à pour intention de :
Diffuser un message informatif
---
Marché
Ce titre est utilisé au sein des domaines suivants :
Etat & Gouvernement
Santé
---
Public
Ce titre s'adresse aux publics suivants :
Age :
12-16
/
17-25
Grand Public
&
Etudiants
---
Gameplay
Le gameplay de ce titre est de type
Jeu
(avec objectifs explicites à accomplir)
Commentaires
Taxinomie
"Ce jeu est funky... Scénario capilotracté (pour le premier épisode) mais le tout permet bien d'intéragir, de choisir. Pas un grand jeu mais un bon serious game qui se laisse jouer et permet un petit tour d'horizon des comportements en soirée et des problèmes qui y sont liés. Le tout est desservi par une 2D perspective remarquablement maîtrisée... Pas mal...

à partir de 12 ans : c'est pas une orientation de comportement c'est un public cible qui rajeunit mais aussi un conseil d'age. Le jeu Burnout est conseillé 3 ans et +, y'a t-il pour autant une incitation à conduire vite envers les tous petits. Pratique et théorie du jeu sont à discerner"
---
Jeux similaires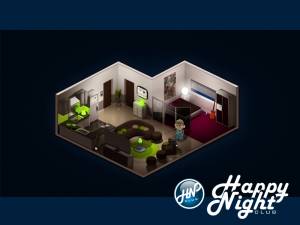 Happy Night Club - Episode 2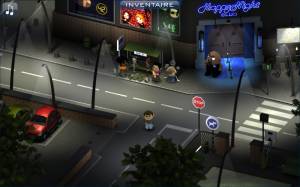 Happy Night Club - Episode 1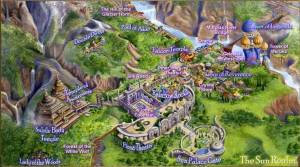 The Journey to Wild Divine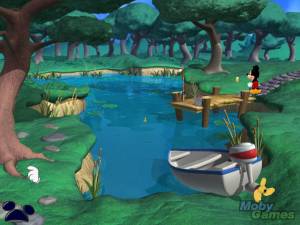 Disney's Mickey Saves the Day: 3D Adventure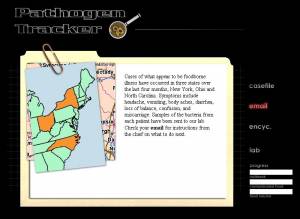 Pathogen Tracker Megapak 2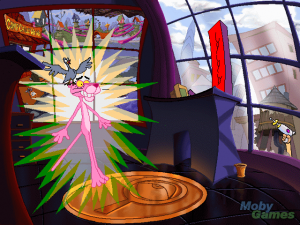 The Pink Panther : Passport to Peril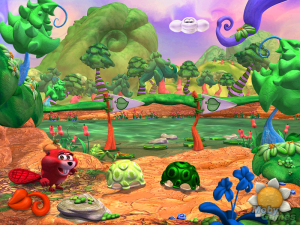 Didi & Ditto Preschool - Mother Nature's Visit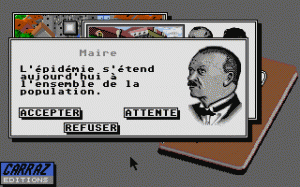 Le SIDA et nous The Berenstain Bears: Learning At Home, Volume One
---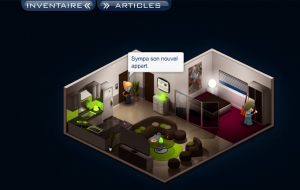 3e épisode de la campagne sur la prévention à la consommation abusive d'alcool.
Distribution :
Internet - Free
Support(s) :
Browser (Flash)
Liens additionels
---
---