Serious Game Classification
Generations One Life Remains (France), One Life Remains (France), 2012
Classification
SERIOUS GAME
Market
This title is used by the following domains:
Entertainment
Culture & Art
---
Audience
This title targets the following audience:
Age :
General Public
---
Gameplay
The gameplay of this title is
Game-based
(designed with stated goals)
---
---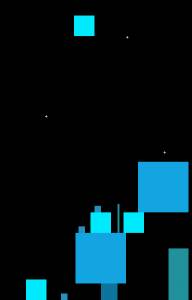 What's unique about Generations is that you can't finish this game without spending 250 years on it. It is neceassary to pass the game down to a new generation of player so one may reach the top of the level. In this way Generations raises several questions such as: Can a video game grow in value the more we invest it by playing? Can we recognize a digital game saved files as a genuine legacy object? Is it possible to have fun to progress in a game meant to be played on a scale time beyond the life expectancy of a human being? By its very nature, this work sheds light on the issue of the digital obsolescence and question the video game ability to organize its own future.
Platform(s) :
iPhone / iPod Touch
Links
---
---