Serious Game Classification
Reflect Mike Treanor (U.S.A.), University of California (Santa Cruz) (U.S.A.), 2008 Download it Now !
Classification
SERIOUS GAME
Keywords
Purpose
Besides play, this title features the following intents:
Subjective message broadcasting
---
Market
This title is used by the following domains:
---
Audience
This title targets the following audience:
Age :
17-25
/
25-35
/
35-60
/
60+
General Public
&
Students
---
Gameplay
The gameplay of this title is
Game-based
(designed with stated goals)
The core of gameplay is defined by the rules below:
---
Similar games
---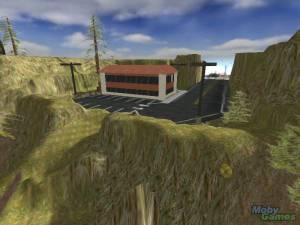 Reflect is a game where the player has the ability to see from the perspectives of other creatures. After observing an creature's movements and interests the player can mimic the creature and exist as it does within the environment. If successful, the player gains abilities he or she can use to explore other areas of the world where he or she will encounter different creatures. The game is set in the world as we know it. The models, environments and textures will be simplistic and very low detail. This is an attempt to explore the aesthetic of early 3D games which I believe encouraged imagination and contemplation. The different areas of the world are separated by platformer style obstacle courses that attempt to look natural. Progressing beyond these obstacle courses is the motivation for completing observation puzzles (successfully mimicking the creatures). There are three different modes of play: free roaming, observation from a creature's perspective and the mimicking of a creature's perspective. This often meditative experience is combined with the challenge of the observation puzzles and navigating to new areas to create a feeling of tranquil engagement.
A goal of this game is to increase one's appreciation and awareness their environment and body movements. By focusing the gameplay and rules on movement I bring the player's focus to that which they normally take for granted. While performing the movement styles (mimicking the creature's perspectives) the player will be looking at the world from a different way and thus seeing areas of the worlds which are normally ignored (e.g. the underside of a rock). The overall goal is to raise interest in the mundane in an effort to bring wonder to the everyday experience. Each creature perspective employs the technique of defamiliarization in order to enhance perception of the familiar. Specifically, the game attempts to bring the player to confront this or her assumptions about existing in virtual (and non-virtual) environments in order to see things that are typically obscured (much like a virtual dérive).
This game was in part created to demonstrate how video games can be used as a legitimate art medium and to actively resist trends in gaming culture. In order to accomplish this goal I am creating this game to show that games don't need to have violent conflicts (in gameplay or narrative), can promote the imagination and don't have to be centered on competition or fear of losing. This game is my contribution to the small but growing field of art games. Art games are works of serious art that use the tools available through the medium of video games to express meaning and personal expression while simultaneously entertaining (not necessarily) and functioning as games (with goals, rewards, etc.). [source : author]
Distribution :
Internet - Free
Platform(s) :
PC (Windows)
Links
---
---